The Dominican Republic is one of the friendliest islands in the Caribbean. The distinctly Latin vibe is laid-back, the nightlife is supercharged, and the beaches—all 1,000 miles of them—offer something for everyone. Best of all, the Dominican Republic has some of the Caribbean's best bargains, from competitive airfares to budget-friendly all-inclusive resorts.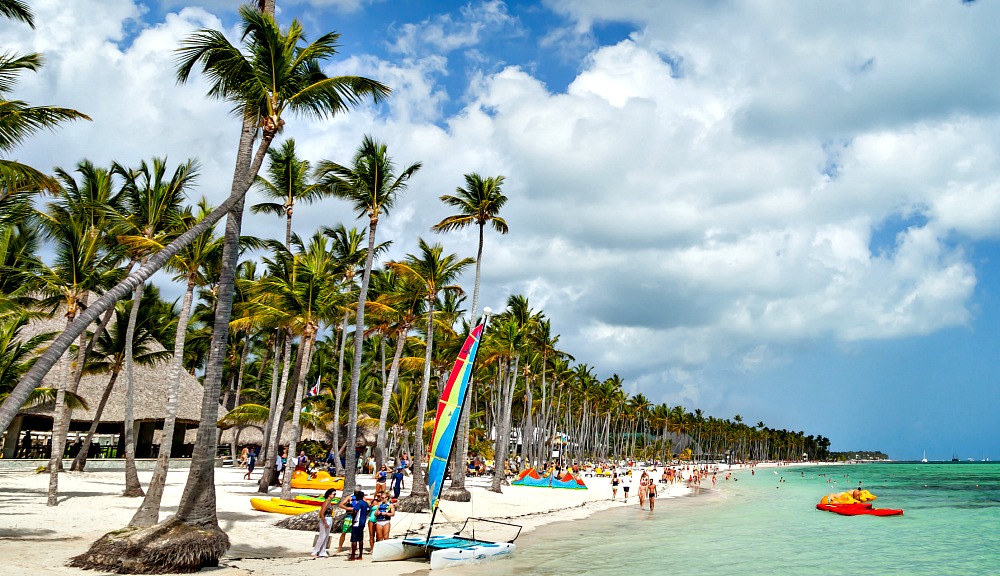 Basic Travel Information
Location: Between the Caribbean Sea and the North Atlantic Ocean; occupies two-thirds of the island of Hispaniola, which is east of Haiti.
Size: 18,000 square miles (48,730 square kilometers).
Capital: Santo Domingo
Language: Spanish, some English is spoken.
Religions: Mainly Roman Catholic.
Currency: Dominican peso; U.S. dollars also widely accepted in tourist areas.
Telephone/Area Code: 809
Tipping: Restaurants automatically add a 10-percent tip, but it's customary to give up to 10 percent extra. Tip housekeeping (even at all-inclusive resorts) a dollar or two per day.
Weather: 78 to 88 Fahrenheit year-round.
---
Activities and Attractions
Santo Domingo is a UNESCO World Heritage Site and the oldest city in the New World. Founded in 1498, it contains the Western Hemisphere's first cathedral, monastery, and court. A stroll around the Zona Colonial is a highlight of any visit. Fort San Felipe, the oldest in the New World, and the re-created 16th-century village Altos de Chavón in La Romana are also big draws. The north coast beaches off Cabarete are famous for surfing, windsurfing, and kiteboarding, while Samana is an emerging destination for ecotourism and has a new airport.
---
Beaches
You won't have a problem finding a beach along the Dominican Republic's 1,000-mile-long coastline. One of the best is found in Puerto Plata. Sosúa Beach, which has a wide strip of soft, white sand, sits on the north coast and has plenty of nearby restaurants. Playa Dorada's beaches are pretty but popular due to the many hotels in this area. Playa Grande is spectacular, but the surf is quite rough.
In the east, Punta Cana has 20 miles of lovely white-sand beaches dotted with palm trees. Also known for its beautiful white sand is Boca Chica, near Santo Domingo, with calm water that is great for kids.
---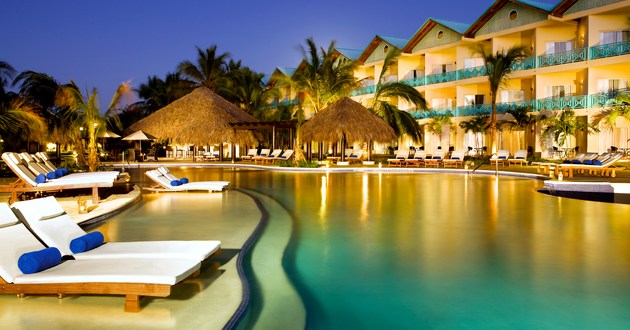 Hotels and Resorts
The Dominican Republic's many all-inclusive resorts represent some of the best deals in the Caribbean. The largest resorts have thousands of rooms and offer an enormous variety of swimming pools, watersports, restaurants, bars, and lounges, while some might have casinos, golf courses, and spas. Punta Cana and Playa Dorada in Puerto Plata are where you'll find most of the all-inclusive resorts. If you want to save money, look for lodgings around Sosúa Beach. For more local flavor and history, stay in the capital of Santo Domingo.
---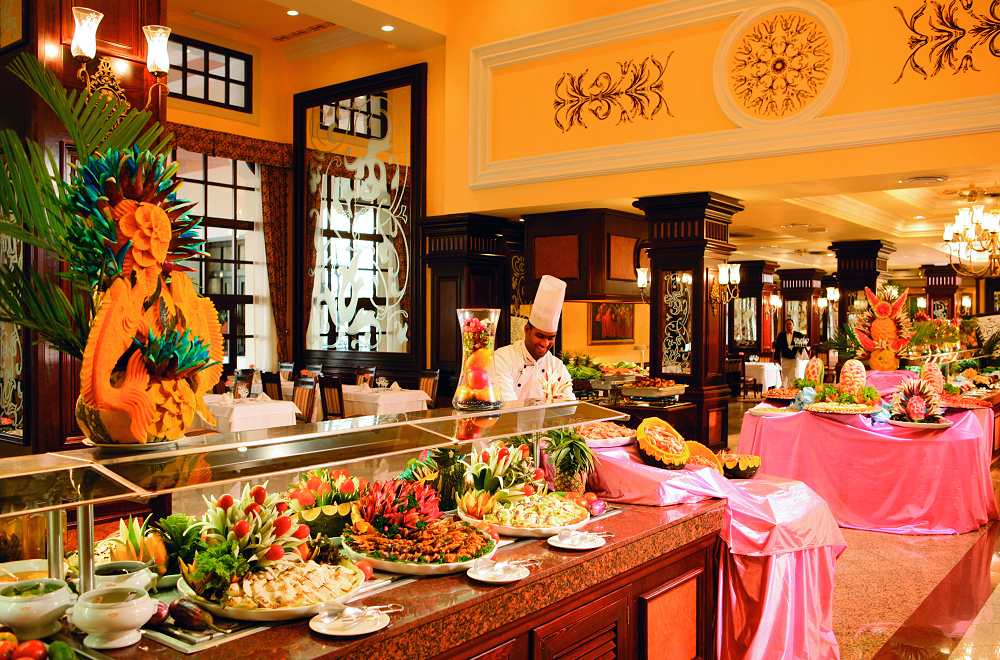 Restaurants and Cuisine
You'll find the largest number of restaurants in the resort areas and in the capital of Santo Domingo. International cuisines such as Asian, Italian, Latin American, and Middle Eastern are all well represented. Popular local dishes include rice and beans, often with chicken. Dominicans also eat a variety of tropical fruits like plantains, bananas, and coconuts.
---
Culture and History
Blending cultural elements from Spain, Africa, and Amerindians, the Dominican Republic is known for merengue—hot, spicy, Latin-influenced music. Baseball is the most popular sport here, and the Dominican Republic produces a disproportionate number of Major League stars—among them Albert Pujols, Manny Ramirez, and David Ortiz.
---
Events and Festivals
The Dominican Republic Jazz Festival is one of the island's biggest events and has featured artists such as Chuck Mangione, Sade, and Carlos Santana. During Merengue Festival in July, the country's top bands play along Santo Domingo's seaside boardwalk. Another biggie is La Vega Carnival, which runs from January to March.
---
Nightlife
In a country fueled by the strains of merengue and bachata, it's no surprise to learn that dance clubs are a mainstay of the nightlife scene. But whether you're looking for a cozy, romantic evening for two, a night of gambling or dancing until the early morning, you'll find plenty of options. Santo Domingo has a terrific assortment of discos, nightclubs, and casinos. The 20-odd hotels in Playa Dorada (in Puerto Plata) contain a couple of casinos, many bars and lounges, and about five discos that are popular with both locals and visitors.
Source